http://www.visualnovelty.com/
Novelty is a tool for creating your own visual novels and
2D games.

* Easy to use WYSIWYG editor.
* Create custom assets using simple markup.
* Play your games in-editor or export as stand-alone.
* No programming required!*
* Runs in Windows XP and Vista.

* Custom scripting is available for but is entirely optional.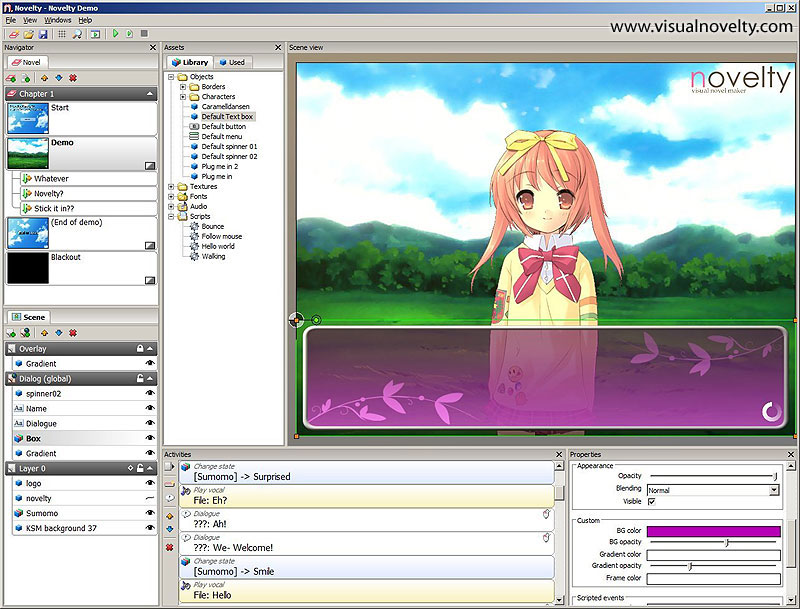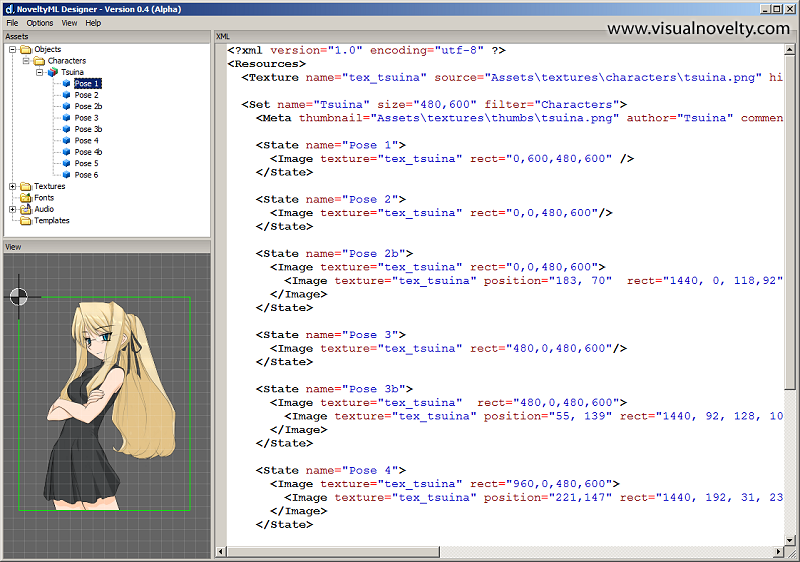 // No source code.[/list]