Hi all,
again another issue related to wx2.9, that was working in wx2.8...
I've made a scrabble game, as you can see in the following picture, the grid is on left, and the info panel with a score grid is on the right.
Those panels are in sizers with a GROW attribute and the proportion are 10 for the game grid, 7 for the right panel.
In the previous verion of my software (running with wx2.
, that was working well, the game grid was displayed in big, with a proportion of 10/7 compared to the info panel to the right.
The score grid that is in the info panel was truncated, and a horizontal scrallbar appeared to be abled to move in order to see the whole grid.
That is want I want.
But now, I'm with wx2.9, and the score grid is always rendered in big, that is to say there is no horizontal scrollbar, and no way to reduce the grid size. All columns are always displayed.... Even if my panel has a grow attributes.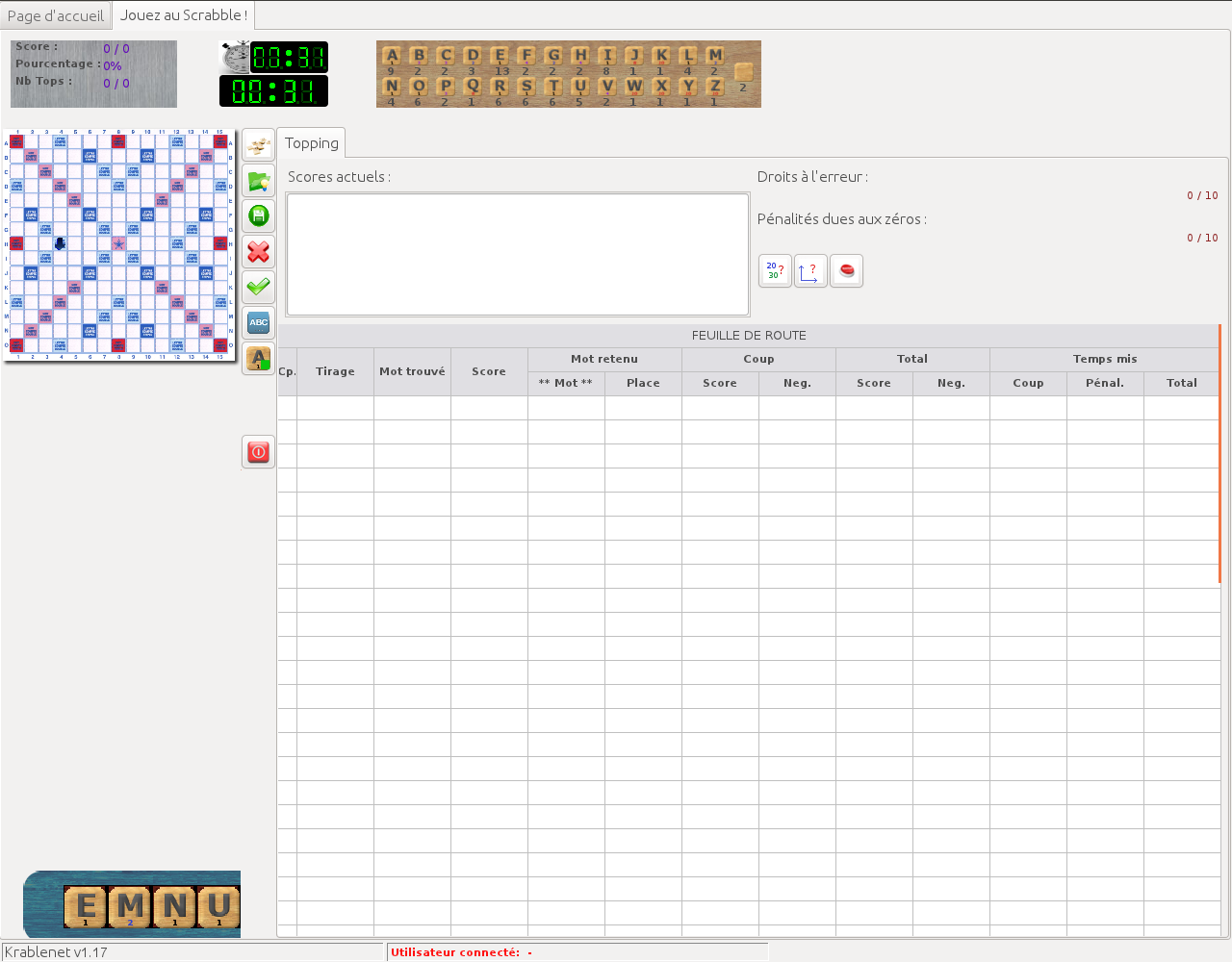 How must I do to force the grid to be partially displayed with a horizontal scrollbar that let me scoll on the whole grid width ?
Thanks a lot.